If you haven't heard of it yet, Marketing Automation is a software that helps you automate many repetitive tasks across sales & marketing functions. Marketing Automation is something you are exposed to regularly, but you probably didn't realize it. Here are a few classic examples:
Have you visited one of the online stores, added some items to your cart but then finally decided not to make that purchase. Have you noticed the emails and the mentions of the same product while you are on the web or on social channels?
What about the time when you went to a booking portal to purchase flight tickets or make a hotel reservation. Have your received messages that closely match your buying patterns?
Have you ever visited a website, downloaded a piece of content such as a whitepaper or an E-Book which is then followed by a series of messages that are aligned to your interests?
While there are thousands of different scenarios where companies use automation, one common thread that connects them all is Personalization and Engagement. In an ideal world, if you were the only company that was selling a product and you enjoyed a complete monopoly, you wouldn't have to worry about engaging your audience. Given, that is not the case, your approach to marketing needs to be one that closely matches your customer's expectations.
We are living in a buyer's world. The buyers dictate the rules and the job of the marketer is to understand those expectations and deliver on those. Whether, you are selling to consumers or other businesses, your customers are expecting engagement and personalization. And they want to be engaged on their terms.
All forms of Interruption marketing techniques are dying. With the advent of On-Demand video, 90% of all TV Viewers skip the Advertisements on television. You have a choice to switch radio channels during commercial Ad breaks. Similarly, unsolicited Emails and Cold Calls are no different. Do you enjoy a call from a salesman trying to sell you a Credit Card while you are in the middle of an important meeting? If you don't, how do you expect that strategy to work for your business.
The future belongs to inbound marketing where your digital strategy revolves around creating and publishing content that is going to attract the right audience and nurture the buyers with personalized messages. Automation is the smarter way to do business. Here are 3 reasons why you must consider Marketing Automation for your business: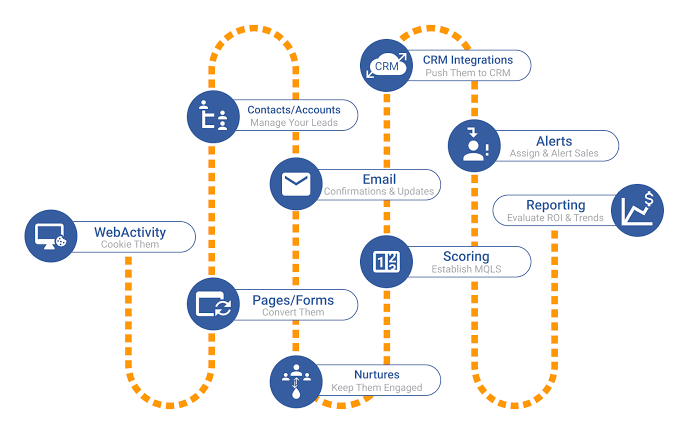 You cannot make a sale on first contact
Build Trust & Relationship with with your audience at scale
It is important to realize that you are not going to make a sale on a potential customer's first visit to your website or landing page, or his first call to your office or his first meeting with your sales person. Your customer has a need and is trying to find the best solution that can meet his requirements.
Here are 3 questions you need ask yourself:
Do you have a plan in place to convert a visitor to your website into a subscriber?
What content are you offering to convert your subscriber into a lead?
And finally, are you building trust and relationship with you audience to convince them to make that purchase?
This is where tools like Marketing Automation help you identify your customer segments and design buyer journeys that can help you push the lead through different stages of the sales funnel.
These are some of the immediate benefits you will derive:
Develop the ability to generate more qualified leads for your sales team. These are also called Marketing Qualified Lead. Technology is going to assist you in qualifying your leads based on their behavior and level of engagement with your business.
Between the time that you established first contact with your lead and time that you close the deal, develop a communication strategy that can help you build confidence with your buyer. It shortens the sales cycle and improves sales productivity.
When you have a personalized communication plan for your existing customers, you can create up-sell and cross-sell opportunities.
Marketing Automation is the foundation of Digital Strategy
Investing in SEO or Paid Campaign or Social Media is like constructing a tower without laying a strong foundation. It will come down crashing. That is not to say, that SEO or Pay Per Click Campaigns or advertising on social media is not effective, they are all powerful mediums when used the right way.
Start by defining marketing goals for the next 12 Months
Create a plan for each stage of the sales funnel. The plan needs to consist of ways to drive more traffic to your website, increase your conversion rate, engage your leads along their decision journey to assess their readiness to buy and finally close the deal.
Have a process in place in measure the effectiveness of your investment and take corrective actions or improvements when necessary. Make data driven decisions to optimize your marketing investment.
Marketing Automation levels the playing field
It really does not matter when you are a multi-national organization or a small to medium sized enterprise. Your success with Marketing Automation does not depend on the size of your wallet. It depends on the size of your brain and your willing to make a lasting change in your organization. In many ways, moving towards automation is decision taken towards business transformation. A shift towards conducting your business in a manner that is customer centric.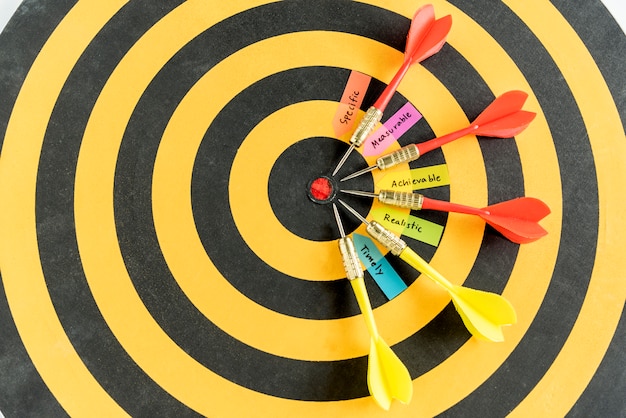 Whether you have been using the digital medium to grow your business or you are just getting started, there is no right time for you to consider Marketing Automation. The best time is always Now.
Through marketing automation platforms, it is now possible to distribute your content promptly, precisely when your audience wants to view it. Through incredibly accurate analysis, you can now customize when and where your content will be distributed and identify the touch points that drive leads.
In short, content marketing is the way forward, and it's pivotal that you apply these strategies to your business.